Editors Blog – Passing the vest test in the battlefield
As the need for surveillance and communications among troops increases, military- grade connectors woven into vest can fulfil that need, discovers Caroline Hayes
Intelligence is critical in military operations and keeping the lines of communication open and data accessible can save lives. Equipment is being designed to be lightweight and compact to carry, so that it does not hinder manoeuvres and part of this is the design of connectors that can be inserted into a soldier's vest to receive digital signals and transfer data without being cumbersome.
A prototype of just such a connector design was shown by Omnetics at electronica, earlier this month, in Munich, Germany. The Cobra connector is a flat design that can be inserted through standard modular lightweight load-carrying equipment or MOLLE – straps on a vest. The interconnect system can be attached to standard MOLLE straps or integrated directly to the fabric. The aluminium plate shell connector is durable and has a proprietary SPI connector able to withstand 500 hours of salt spray and is shock and vibration resistant. It uses a spring loaded pin-socket system, called Pogo, and is designed for a minimum 100,000 mating cycles, says the company.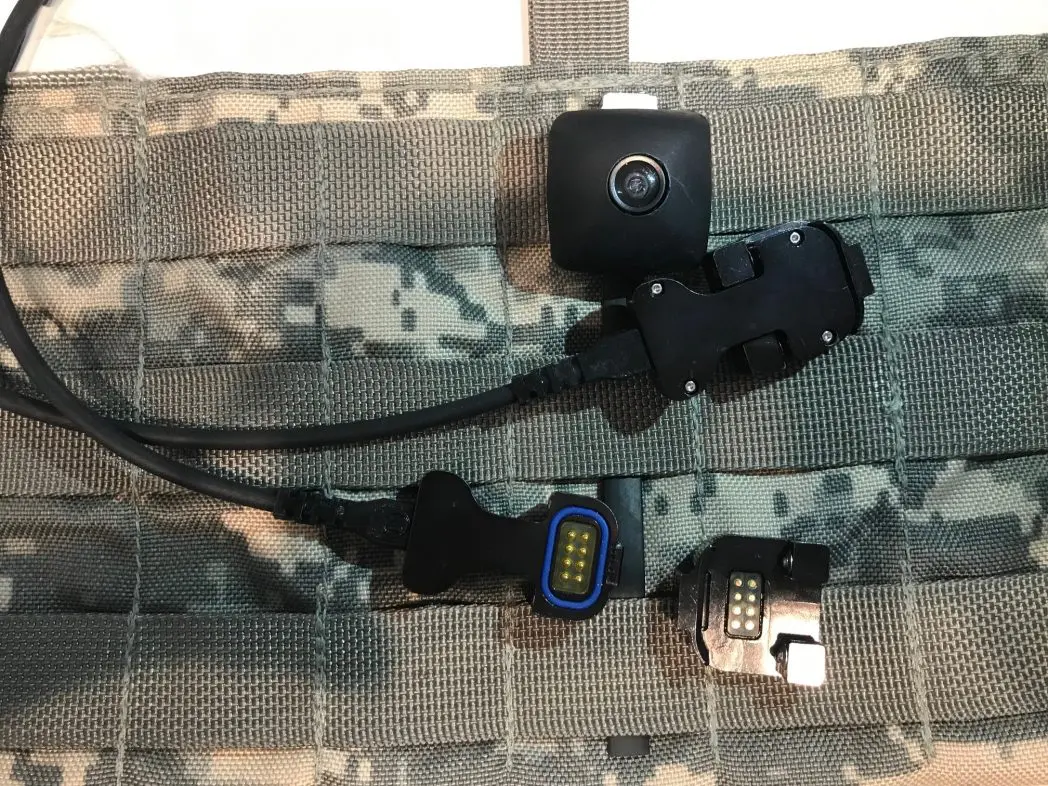 Figure 1: Omnetics' Cobra connector is designed to be slim and light enough to be woven through MOLLE straps on a body vest.
There is a variety of pins that can be realised, handling up to 5A for signals and it can support standard protocols, such as USB, Ethernet and HDMI for data transmissions. The eight contacts can handle 5A each on 24 AWG wire and are IP69 sealed in the mated state.
Earlier this year, Fischer also announced the LP360 connector, also designed for challenging environments, with a low profile design, easy to mate operation and which is cleanable, to deliver power and data in diverse conditions.
Figure 2: The Fischer LP360 offers 360 degree mating for freedom of movement in harsh environments. (Picture: Fischer Connectors)
Although initially developed for military or defence use, it can also be used in civil law enforcement and security applications, security, medical, industrial and civil engineering applications, says Fischer.
By eliminating the key code, the LP360 offers 360 degree mating, and liberates cable management in that it can be plugged and routed in any direction, ensuring that the cable on the vest can always go straight to the device. As well as eliminating twists and tangles, it also leads to shorter cable lengths reducing weight.
The connector has up to seven contacts to deliver signals and power up to 24 AWG and with USB 2.0 and Ethernet support. The membrane sealed surface contacts have individual pins that are spring activated to make the connector cleanable on both receptacle and plug parts.
It is sealed to IP68 and uses a blind-mate, non-magnetic ball-locking mechanism for quick mating and unmating. It is made of stainless steel and brass has a minimum mating cycle of 10,000 operations, together with resistance to shock, vibration, torque and extreme temperatures. It has been tested to Mil and IEC standards.
Fischers' vision is for an intelligent vest based on a shared data and power bus with wiring on the inside, a single central battery, and where the connectors that work as a hub interface at strategically chosen locations. This keeps the number of cables on the outside of the vest to a minimum, and enables standardisation and miniaturisation of the electronic ecosystem, with more functionality in smaller devices (Figure 3).
Figure 3: Fischer Connectors' intelligent vest uses strategically placed connectors to reduce the amount and length of cable required. (Picture: Fischer Connectors)