Editors Blog – Monitoring animals at work and play
Bluetooth, GPS, LoRa and NB-IoT technologies all have a part to play in wearable trackers for animals, whether family pets or those in danger of extinction, says Caroline Hayes
(Picture credit: WildlifeACT)
For man's best friend, UK-based Pitpatpet has developed the PitPat activity monitor which uses Bluetooth Low Energy (BLE) technology to monitor a dog's daily activity.There are many reasons to track pets, livestock and animals and each environment has different conditions and technological requirements.
The PitPat activity monitor can ensure that dogs receive the right amount – and type of exercise.
The monitor weighs only 15g and at 34 x 32 x 15mm attached to the dog's collar or harness. It is IP67-rated enabling it to function even if the dog takes a dip and goes swimming.
"PitPat is just like the activity monitors worn by millions of people on their wrists, but it's been specifically designed and engineered to work exclusively for dogs, with a dog's comfort and condition in mind," said Jake Apsey, embedded software engineer at PitPat.
A three-axis accelerometer in the device continuously monitors the dog's motion and proprietary algorithms interpret the data to identify walking, running, playing, pottering and resting states and track how long the dog spends in each state. The device uses step and exertion data to estimate the distance covered when walking, as well as how many calories are burned during these activities.
The monitor is based on Nordic Semiconductor's nRF52810 SoC and syncs the data to the owner's PitPat smartphone app which lets them review their pet's activity data. It has guidelines for over 200 breeds. The app also allows target goals to be set and progress, such as weight goals to be set. There is also a weight management.
More than one dog can be linked to an account and can be shared with dog walkers and other family members. Users who subscribe on a monthly basis, can collect points for hitting weight and activity targets which can be exchanged for prizes.
The device uses a CR2032 coin cell for a battery life of up to two years in standard operation.
Enhancements to the first generation of device mean that in addition to a long battery life, the data processing executes faster, which allows the device to revert to sleep mode quicker, also contributing to extending the life of the battery.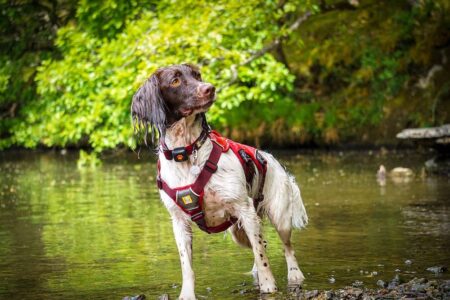 Figure 1: PitPat helps owners maintain a dog's healthy lifestyle. (Picture credit: springer.willow)
Reindeer herds
In Finland, reindeer herders are using either long range wide area network (LoRaWAN) or narrowband IoT (NB-IoT) to track their livestock.
To track reindeer who can travel up to 40km (25 miles) to graze for food in one day, in an IoT network management company, Actility and comms provider and broadcaster Digita have developed a LoRaWAN-GPS based system to monitor reindeer herds.
Actility location software triggers an alert if a reindeer cease moving, start running or run over long distances, all indicators that they are in danger. Mapping software by Mapitare Oy delivers high-resolution maps for use offline on mobile devices.
A collar (pictured), worn around the reindeer's neck uses GPS satellite positioning and LoRaWAN technology that holds its charge for around 12 months.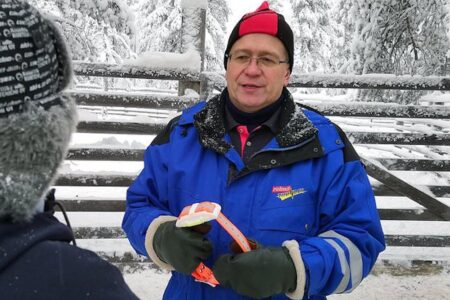 Figure 2: The LoRaWAN collar by Actility and Digita (Picture credit: Associated Press)
Another Finnish company, Anicare, has developed a single tracking device that attaches to the reindeer's ear. The Rudolf device uses NB-IoT and operates in the harsh conditions of Finland's forest where temperatures range from -40 to +60 degrees C. It is also weather- and waterproof.
The accompanying smartphone app allows a herder to record information about the reindeer to identify which is wearing the device, attached in the same way as an ear tag on cattle.
The default setting is to provide location data once a week. If activity that indicates there is a danger, an alert will be sent to the linked phone with a map location, accurate up to 5m, says the company. The app displays the last five recorded locations in case you want to retrace the animal's route.
NB-IoT operates using notification reporting only when a significant change occurs. As a result, the device is not continually 'reporting in' and so the battery life can be up to five years. The coverage is seven times that of a conventional mobile phone network, even in challenging terrain, reports Anicare.
Conservation in Africa
Going further afield, Wildlife Act is a conservation project for Africa's endangered wildlife. It uses tracking collars on cheetahs, leopards and wild dogs which combine radio, GPS and satellite technology to track animals who may be sick, injured, trapped in a poacher's snare or who have escaped from the reserve.
Anti-poaching collars prevent the animal from choking when they are caught in a snare. They emit an emergency signal when the animal does not move for an unusual period of time.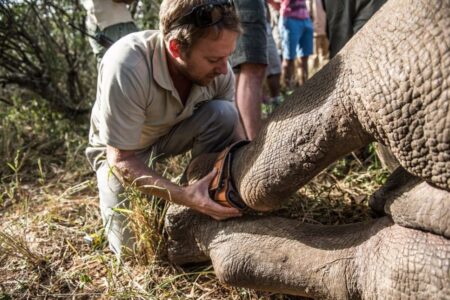 Figure 3: GPS collars of all sizes are used in WildlifeACT's Zululand projects. (Picture credit: Kelvin Trautman)