Editors Blog – How troops command agility
Modern warfare can take place over large areas and military command centres are required to remotely monitor events in difficult terrain and harsh conditions, reports Caroline Hayes.
Soldiers expect to be deployed anywhere, but some environments are harsher than others. Command centres may have to orchestrate troops remote and monitor conditions from afar, but have to relay that information without delay. Wearable technology makes these command centre staff more agile and able to communicate effectively.
Command and control vehicles (C2Vs) were developed to keep commanders and command staff informed of the pace of event on the ground. The mobile units provide communications and data to the commander if he is sited away from the tactical operation centre.
Figure 1: SmartEye is part of Elbit Systems' Dominator warrior suite
The C2V mobile distributed units were first introduced after 1991's Operation Desert Storm in the Gulf War. They were, however, found to induce motion sickness in some soldiers and to slow down cognitive tasks, with reports of problems in perception, understanding the displays and difficulties with motor skills in using input or control devices. (Soldier Perfomance issues in C2 "On the Move", by Susan G Hill and Richard A Tauson) Input tasks, such as controlling a cursor, or touching buttons can be effected by the vehicle's motion and it was found that, in some cases, vision and perception is effected by vibrations. It was also found that, in some cases, motor skills were reduced as soldiers exerted energy in 'hanging on' inside the moving vehicle.
Reviewing vehicle design, to reduce vibration, training to recognise and accommodate the symptoms of motion sickness, testing and selecting personnel that are seemingly more immune to these conditions, may be ways to overcome the practical demands of having to mobilise C2 staff.
In response to the need for infantry command and soldiers to interface effectively with C2 applications, Israeli company, Elbit Systems, introduced wearable devices for C2 staff at DSEI 2019 in London.
The SmartEye, SmartWristView, SmartSight and SmartNVG, all integrate with radio systems and battlefield management systems.
SmartEye is a head-mounted C2 display, Smart WristView is a C2 display, SmartSight is an add-on to weapon sights and SmartNVG is a C2 add-on to night vision goggles (NVG).
SmartEye (Figure 1) eyewear provides a geo-oriented head-mounted C2 display for commanders. It project augmented reality (AR) on the visor, for real world objects enhanced by computer generated information, for image detection to increase surveillance and provide situational awareness. It is able to interface with varied visual sources, including weapon sights, unmanned aircraft systems (UAS) and input from reconnaissance units.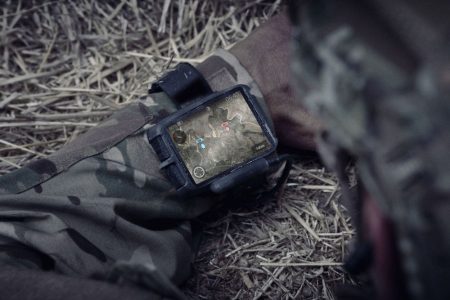 Figure 2: Smart WristView provides operational data
Smart WristView (Figure 2) is a low-power, rugged display that is strapped to the wrist. The C2 display shows operational data in combat situations without the wearer having to alter the weapon hold.
Smartsight can be added to most day and night weapon sights. It projects transparent AR symbols, laser range finder data and a compass on to the weapon sight, to improve target acquisition capabilities.
SmartNVG can be added on to most existing NVGs and superimposes AR navigation and operational symbols on any vision imaging system, says Elbit. It is compatible with both HDMI and Android systems.