Editors Blog – For directions to the venue, just follow your nose
Smart glasses that provide a mini heads up display for messages and alerts could mean never having to take another detour again, dreams Caroline Hayes.
As someone who regularly gets lost, disorientated and then argues with the sat-nav, I was intrigued at the optical Light Drive system that Bosch Sensortec launched at CES.
When integrated into a pair of glasses, it allows data from a connected device, such as a smartphone, to be projected onto the lens.
The Light Drive technology displays just-in-time hands-free information, such as navigation, calls and calendar reminders as well as messages, and on-demand note-based information like reminders and a to-do list.
They have applications in the workplace, as they allow hands-free operation, whether the wearer is using a keyboard or handling goods date; in other consumer applications, they can be used to improve driver safety with hands-free, transparent heads-up navigation directions.
"By eliminating distracting phone usage, smart glasses can help improve driving safety and reduce the impulse of users to constantly check their mobile devices for notifications or messages," said Dr Stefan Finkbeiner, CEO of Bosch Sensortec.
The company believes this is the first all-day transparency smart glass technology, as its adaptive brightness allows text to be clearly visible, even in direct sunlight.
Crucially, it is a small and lightweight solution, weighing less than 10g to the weight of the glasses.
Insight on the insides
Rather than an integrated camera, which adds bulk and weight, Bosch has assembled MEMS mirrors, sensors and on-board processing into a single technology stack that can be used by eyewear manufacturers.
The module (Figure 2) scans a holographic element (HOE) that is embedded in the lens of the smart glasses Figure 3). This HOE redirects the light beam onto the human retina surface to display a picture that is always in focus, says Bosch.
The smart glasses module includes the company's smart sensor BHI260, the barometric pressure sensor BMP388 and the BMM150 magnetometer. They enable intuitive user interface features such as multi-tap functions on the frame to display information.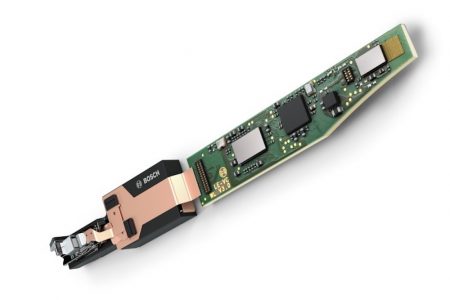 Figure 2: The integrated module reduces bulk and weight in smart glasses.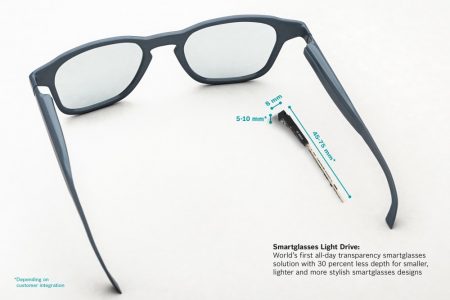 Figure 3: Dimensions vary to accommodate different frame requirements.
It measures approximately 45 to 75mm in length, 5.0 to 10mm in height and 8.0mm in width, depending on customer integration. Bosch claims that the Light Drive reduces the depth of the glasses by 30 per cent compared to existing vision solutions. These dimensions allow glasses manufacturers to be creative with slim frames for a range of fashion glasses.
The technology is compatible with curved and corrective lenses, so can be worn by those who already use prescription glasses.
Users of earlier display technologies report that a haze or stray light effect is visible when the system is switched off, which hinders vision. The Light Drive technology has all-day optical transparency with minimal stray light sensitivity, reports Bosch, with no internal reflections.
The Bosch Light Drive technology is compatible with curved and corrective lenses, making this new tech appealing and available to users who already wear prescription glasses. Older competitor display technologies are hindered by a haze or rainbow glare called stray light that is visible when the system is switched off. The Bosch Light Drive technology provides pleasing all-day optical transparency with minimal stray light sensitivity, meaning the view is always crystal clear, and that distracting internal reflections are a thing of the past.
The Light Drive technology is invisible to the user and nearly invisible to others, says Bosch. It can also be applied to optimise performance of waveguide systems for multiple viewing angles; integration packages are currently in development.
The Bosch smart glasses Light Drive (part number: BML500P) will be available to high volume manufacturers in 2021.
3D printing
Another company, Luxexcel, is also developing technology to shrink the size and weight of smart glasses, but this time with 3D printing of lenses – in particular prescription lenses.
Guido Groet, chief commercial officer at Luxexcel, said that the integration of prescription lenses will provide both cosmetic and functional advantages. He cited the fact that 60 per cent of the population needs prescription glasses, in which each lens is customised for the wearer and therefore people need smart glasses that offer good vision.
"Any smart glass solution will require addressing the prescription need, and this is where 3D printing can play a unique role," he said. "An AR/VR design which truly integrates prescription lenses would meet the visual needs for the majority of the population. . . . Providing the best wearer experience using an amazing new 3D print technology might be what is needed."
The company proposes what eyewear experts considered impossible, transparent, high-quality 3D printed prescription lenses. Luxexcel claims to be the pioneer in this space. It has 3D printing technology installed and operating commercially today.
"By truly integrating prescription lenses [rather than prescription inserts] into smart glasses design, manufacturers have an opportunity to disrupt the industry of mostly bulky, heavy and unattractive products," said Groet.
Prescription lenses however, have to meet regulatory requirements and stocking just the most common lens prescriptions would be over three million units. Luxexcel's intention is for prescription lenses to be printed at the point of smart glass purchase rather than via customer labs.