Editor's Blog – Animal attraction
Keeping an eye on your dog is not always easy. Introductions like a pet camera help but it is sensors and AI that are expanding horizons for pet owners to intelligently track not only their dog's location but their health too. By Caroline Hayes

Pet cameras are one way to reassure absent pet owners that their animal is well, but owners have to review footage to find out what has been happening. A research project has produced PetTrack, a network of UWB (ultra-wideband) radio wireless sensors and accelerometers in a pet's collar. It can establish the pet's location indoors and to understand its activity, said Ashutosh Dhekne, an assistant professor in the School of Computer Science, Georgia Institute of Technology.

The sensors identify the pet's location indoors and the accelerometers determine if it's moving or sitting / lying, giving owners more detail than a camera or GPS, says the research team. The data is located on a small sensor that can be put on a collar and can be viewed via a compatible smartphone app.
The UWB radio wireless signal locates the pet from a distance of up to 100 feet (30m), while the accelerometer acts as an inertial sensor that can track the pet's pose, for the owner to establish if the pet is standing, sitting, or even lying down.
Secure and discrete

Unlike with cameras, there are no blind spots, the UWB network is accessible through walls, furniture, doors, or anything else a cat or dog can hide behind. It does not interfere with existing Wi-Fi but, when connected to a home Wi-Fi___33 network, gives the owner's smartphone updates. Another benefit is that location data takes up far less bandwidth than images. A central anchor data collection module communicates with the UWB sensors to determine the location using multi-lateration or individual distance measurements from different anchor points.

Having a central anchor device makes PetTrack less invasive than a camera in every room. Cameras are also vulnerable to hackers, argue the researchers, who can gain access to not just the pet's whereabouts but also the location of any valuable objects in the house.

The anchor device is small so can be located discretely, for example under a lampshade. One set of anchor devices can track up to four pets, with updates every second. The more anchor devices, the greater the location accuracy.

The gathered data can be used to create a summary map of where the pet has been during the day and what activity the pet was doing. As pet owners gradually return to offices, they can make sure that pets are safe and sufficiently exercised; another use could be sick or elderly pet owners being reassured that their animal is safe and well. It could also be used in pet daycare centres to reassure owners. Another potential use is as a training tool, with a buzzer sounding if a pet strays into an area into which they are not allowed.

"Overall, the idea is to connect better with your pet, using PetTrack," Dhekne said. "You could detect changing pet behaviours and interact with the pet using location-aware robotic toys."
Neeraj Alavala, the lead SCS master's student on the project, and graduate employee at the Microsoft Atlanta campus, reports that feedback includes the suggestion to use the network to track when pets have accidents during house training. "We already have the technology to track when and where these accidents happen and can ensure that those areas get cleaned up. As an extension, we can also give the pet feedback like a buzzer to train the pet to not go in the house."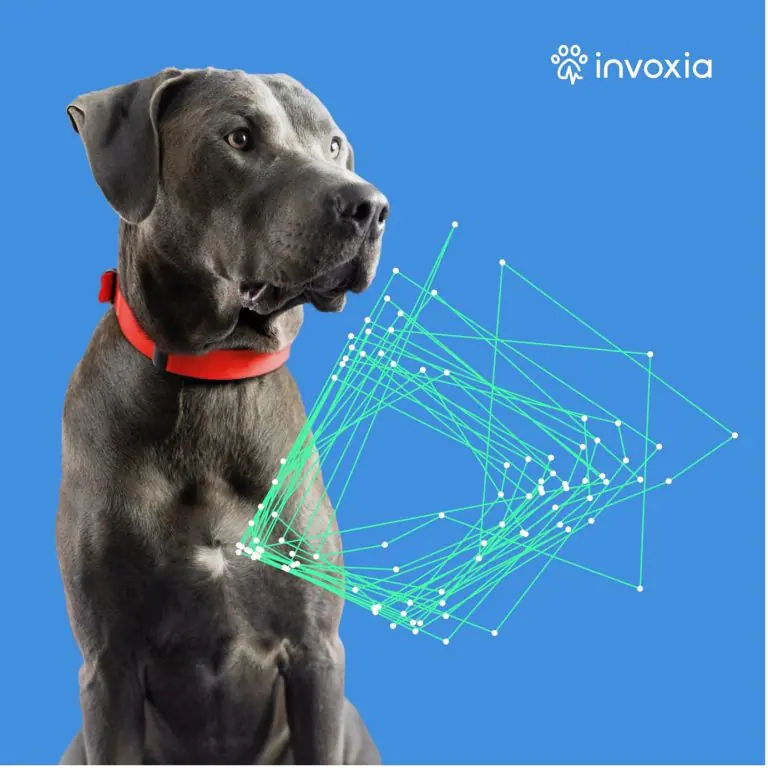 Taking tracking one step further, the biometric Smart Dog Collar by Invoxia uses sensor and AI to track and monitor a dog's respiration and heart vital signs. In addition to monitoring canine cardio it provides a comprehensive overview of health, wellbeing and location, says the company.

Invoxia developed the Smart Dog Collar with the help of veterinary specialists for biometric monitoring as preventative care. Similar to human ECG data, it can identify any health issues or weaknesses. (Chances of successful recovery increase with early detection of many health issues.)

The collar uses miniature radar sensors, accelerometers and edge AI that are in the collar to measure movement, respiratory and heart rate without the need for uncomfortable electrodes. The tracked information can be shared with vets via the Invoxia smartphone app.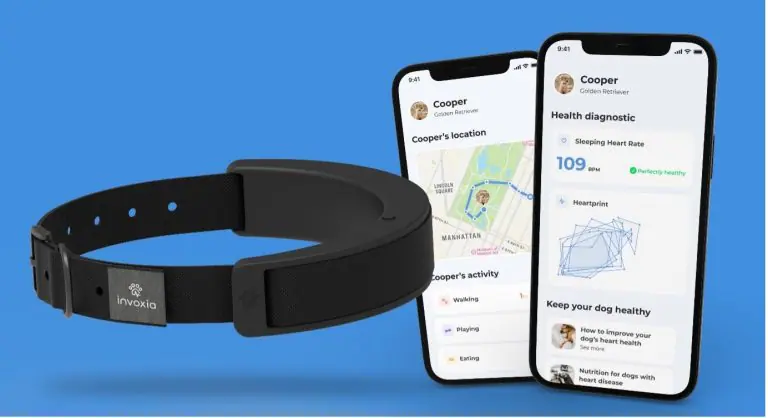 Invoxia introduced the original smart collar at CES 2022 and won an Honoree award for innovation. Since then, the company has added Heartprint technology, which uses sensors and AI to provide a 2D visual representation of a dog's cardio-pulmonary system through continuous measurements. Information includes data on the state of the heart based on stress, pain, tonus levels and heart diseases.

A Heartprint Signature provides information on the timings of each individual heartbeat and helps detect and analyse arrhythmia as well as other anomalies in the resting heart pattern.

The 2D representation of heartbeats is shown as a Poincare Plot ( used in human cardiovascular measurements) and represents each heartbeat and interval for a Heartprint Signature of heartbeats over long resting periods, which can be a few hours to a few days. The collar overcomes the problem of light reflecting sensors or electrodes which are used in human cardio-pulmonary monitoring which cannot be attached to or work through a dog's fur coat.

"The ability to continually monitor cardio-pulmonary activity has eluded our four-legged friends for years," explained Amélie Caudron, CEO of Invoxia. The Heartprint Signature opens the possibility of bringing true preventative care to the pet market, she added. As more data is collected, Invoxia will build ever-more accurate baselines for canine health parameters across different breeds, health conditions and the various life stages of dogs, she continued.

The Smart Dog Collar is suitable for medium and large-sized dogs. It is made of silicone design to be lightweight yet robust. It will be available in yellow, red, green, grey and black.

In addition to the resting heart rate, it can detect multiple activities to monitor the time a pet spends running, walking (at home, while dog sitting or in dog care), eating, drinking, barking, or scratching which can alert the owner to potential skin conditions. It can also help detect and monitor any changes in appetite.

For location tracking, the collar combines Bluetooth, Wi-Fi and GPS. Intelligent escape alerts can help owners track a runaway dog. A geo-fencing capability allows users to set parameters and be alerted if a dog strays. A built-in buzzer allows users to detect when a missing dog is close by and the integrated GPS locator allows owners to find their dog if stolen while wearing the Smart Collar.

The Smart Dog Collar together with a monthly data subscription fee will be available commercially in Q1 2023.