Editors Blog – An emotional attachment!
Described as a breakthrough, not just for gaming but for neurological research, imec and Holst Centre have created an EEG headset to detect the wearer's emotion
A prototype of an electroencephalogram (EEG) headset that can measure emotions and cognitive processes in the brain was demonstrated at CES 2018. It has been developed by research hub, imec and the Holst Centre to monitor the EEG signals in real time to assess the emotional state of the wearer.
The link between EEG brain scans, conventionally used to diagnose medical or sleep conditions, to emotional states is a recent one. Studying brain scans may be able to develop e-learning applications, and for gaming, real-time emotion detection could be exploited for different play scenarios. 
Real-time emotions can be detected through wireless EEG headsets, which are comfortable. The EEG electrodes can be strategically and accurately placed, making the headset more accessible to more users than purely a medical setting.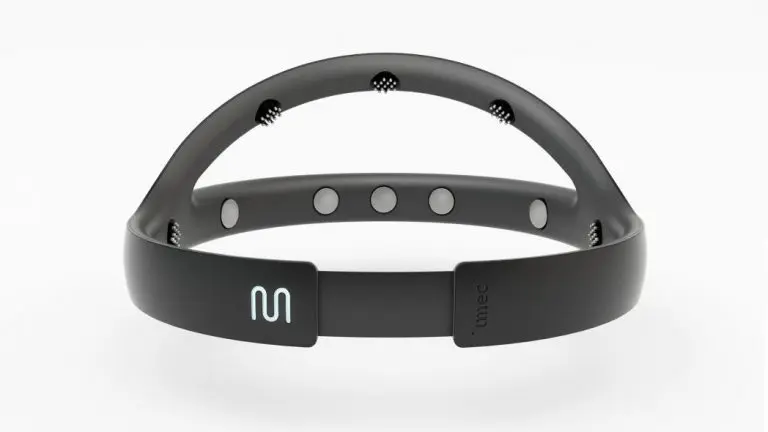 Figure 1: The EEG headset uses wireless technology and EEG electrodes to analyse the wearer's emotions 
Imec's EEG headset uses low power technology, active EEG dry-electrodes from Datwyler Sealing and software to accurately monitor frontal EEG signals.
Datwyler Sealing Solutions has worked with imec and Holst, the R&D centre specialising in wireless autonomous sensor technologies and flexible electronics, in the past. The trio jointly developed a polymer dry electrode as an alternative to gel versions which are soft, flexible and optimised for skin impedance noise. Earlier dry electrodes were uncomfortable and sometimes painful as they use rigid, metal pins. They can be used in place of gel electrodes which can cause skin irritation, can be difficult to apply and uncomfortable to remove. The dry electrodes are made from ethylene propylene diene monomer (EPDM) rubber, containing various additives to optimise conductivity, flexibility and ease of fabrication.
In relation to EEG signals, the polymer electrodes are coupled with an active circuit, forming a so-called 'active electrode.' A prototype headset with the dry electrodes was shown in 2014 at the mHealth Summit 2014, Washington, DC, USA. It achieved similar EEG recordings compared to that of metal dry electrodes, while the user reported "substantially improved" comfort levels.
 
Figure 2: Holst Centre and imec introduced polymer dry electrodes for biopotential measurements such as EEG and ECG [Picture Holst Centre – Open-Innovation by imec and TNO]
This headset contains a headphone jack and is Bluetooth-compatible for music streaming. Integrating music playback allows the system to not only measure, but also influence the emotions of the person wearing the headset, reports imec. With the help of artificial intelligence, the headset can learn the personal musical preferences of the wearer and compose and playback, in real-time, music that fits those preferences and influence emotions.
Osaka University developed machine learning algorithms integrating personalised emotion classification and real-time music composition into the system. The Brain Melody system combines model-based emotion recognition with techniques for real-time music composition and musical expression, explained Professor Masayuki Numao from the Institute of Scientific and Industrial Research (ISIR), Osaka University.
"Imec's extensive expertise in this domain is a result of nearly a decade of work in creating circuits and compact systems for wearable EEG monitoring," said Chris Van Hoof, senior director connected health solutions, imec. "Leveraging the expertise of our project partners: Osaka University and Datwyler, we could develop a new type of EEG headset that will be vital for clinical research on emotion estimation in therapeutic environments or for neurofeedback through aural stimulation for relaxation, cognitive enhancement and memory improvement purposes. Since the headset is pre-fitted with electrodes, this eliminates the need for expertise in electrode placement and can be used on a regular basis with minimal setup time. We're excited about how the headset can be leveraged in the gaming community to develop enhanced and more immersive games." 
 
---
WEARTECHDESIGN.COM – Latest News/Advice on Technology for Wearable Devices
Weartechdesign is unlike any other website currently serving the technology
for wearable devices. We carry the very latest news for design engineers and purchasers.
Register on our mailing list to receive regular updates and offers from
WearTechDesign