Editors Blog – A look at wearable technology at CES 
Caroline Hayes looks at some of the wearable technology highlights that were launched in this years CES in Las Vegas
Augmented reality and virtual reality (AR/VR) are always popular at CES, and this continues for 2022. MICLEDI has previewed a 300mm microLED module for AR glasses which can be mass produced inexpensively.
It is believed to be the industry's first microLED array-for-AR built on a 300mm CMOS manufacturing platform.
The CMOS-fab compatible, RGB epitaxial materials are reconstituted on 300mm CMOS wafers and integrated with advanced node CMOS backplane ASICs via W2W hybrid bonding.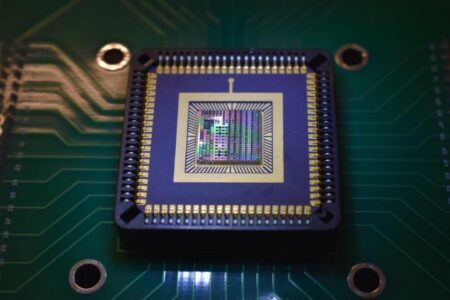 Figure 1: MICLEDI's 300mm CMOS microLED array.
They use pixel-level Fresnel lens beam shaping for high-efficiency waveguide integration. The microLED technology is tailored for industry-standard tooling and process steps available for volume manufacturing at CMOS foundries.
The company is a spin-off of research and innovation hub, imec and it was able to use the hub's 3D integration technologies and access to the 300mm CMOS pilot-line infrastructure for microLED development and prototyping.
The development is intended to address the challenges currently faced by AR headset designers which are heavy and bulky and with poor image realism, low resolution but expensive. Despite these restrictions, AR headsets are used in industrial and medical markets to a limited extent today but microdisplays in AR headsets are projected to more than double from $1.8bn in 2025 to $4.9bn in 2027, says Yole Development.
Sean Lord, CEO of MICLEDI believes that mass production will mean that AR headsets will move out of niche sectors. "We intend to change that by enabling AR glasses that are stylish, compact, lightweight, with long battery life, and images that look just like reality," he said.
Demonstration units will be at CES 2022 (Central Hall, booth 19099) and sampling will begin Q1.
In the swim
Bosch Sensortec and Bionic are two companies that are introducing products that are water resistant.
Bosch Sensortec has developed the BMP384, a barometric pressure sensor that is compact and rugged and – unlike many other barometric pressure sensors, it is robust and resistant to liquids, making it suitable for design into fitness wearables for swimmers.
It is resistant to water, chemicals and dust and a package design that uses a special gel to protect the sensor against ingress.
It is also introducing the BHI260AP a motion sensor which uses AI to track activities. By recognising different movements, from squats, sit-ups, push-ups or kettlebell training, based on users' different movement styles, equipment, body sizes and performance levels.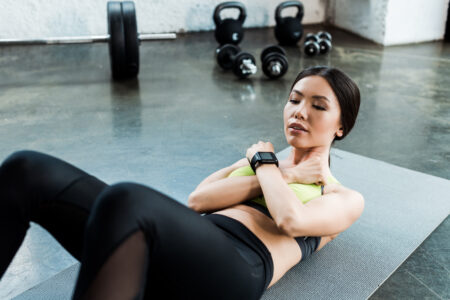 Figure 2: Bosch Sensortec will introduce a fitness sensor with AI to make the wearer a trainer while training.
It automatically detects and responds to a variety of movements and pre-learned fitness activities. Devices using the sensor can automatically track activities and analyse intensity levels. It can also learn activity based on regularly repeating sequences and cyclical patterns. AI allows existing activities to be personalised and adapted to meet individual workout needs.
Bosch Sensortec is at Central Hall B-16103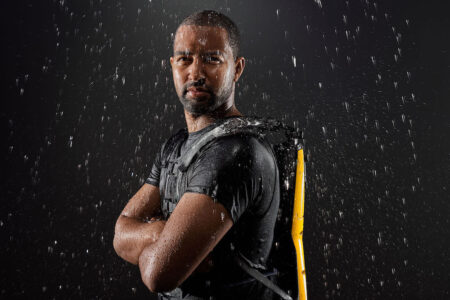 Figure 3: German Bionic will launch its 5th generation Cray X, smart AI-powered exoskeleton.
Tackling the problem of water resistance from another angle, German Bionic will demonstrate its 5th generation Cray X, smart AI-powered exoskeleton, with active walking assistance.
Enhancements in this generation include active walking assistance, IP54 waterproofing and a more powerful 40V battery and revamped energy management system.
This latest version is believed to be the first exoskeleton of its kind to support two regions of the body. It works by gently pushing the legs forward when loads need to be moved from A to B which helps preserve the energy levels of workers.
It is equipped to handle extremely wet and dusty working environments and is tested in accordance with the IP54 standard to be completely dust- and waterproof.
Smart Safety Companion, the company's AI-based early warning system for ergonomics, maximises workplace safety. It provides up to 30kg (66lb) of support per lifting movement to support workers lifting heavy objects.
The integrated AI-based early warning system sends an alert when it detects poor posture and incorrect lifting practices which not only prevents fatigue but also injuries. Reporting functions are available to managers via an intuitive dashboard, allowing them to monitor and document activity.
"AI is the basis for the ongoing development of exoskeleton technology and the future of human augmentation," said Norma Steller, head of IoT at German Bionic. The German Bionic cloud-based platform for exoskeletons provides data to advance machine learning and cultivate AI applications, she continued.
The latest generation Cray X will be available worldwide in early 2022.
Feeling fine
One of the effects of the worldwide pandemic has been an increase in anxiety and stress for some people and this too is addressed at CES. Neuromodulation technology company, FluxWear, will demonstrate Shift, a wearable neuromodulation device fitted into a cadet-style cap, that soothes the wearer when suffering with pain, anxiety, or stress. It induces a meditative state using a magnetic stimulation profile which results in rapid functional connectivity improvements within targeted brain networks, explains the company. This quickly places the wearer in a relaxed meditative state and once in this relaxed state, the user can use meditation to reduce pain, decrease stress, improve focus or to enter a deeper sleep state.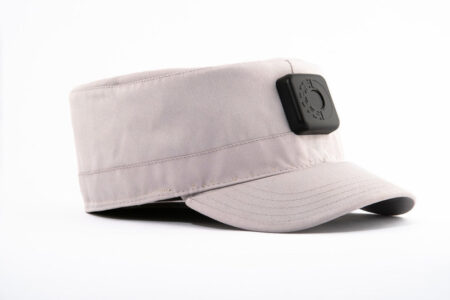 Figure 4: FluxWear will be demonstrating Shift in the Westgate Hotel.
ENDS